If you live in the 21st District of the 19th Ward
you are invited for a small gathering of District 21 neighbors. We will be electing a Delegate who will speak for you at the monthly meetings of the 19th Ward Community Association. If you are not a member you can sign-up at the meeting. You can check the map to see where District 21 is.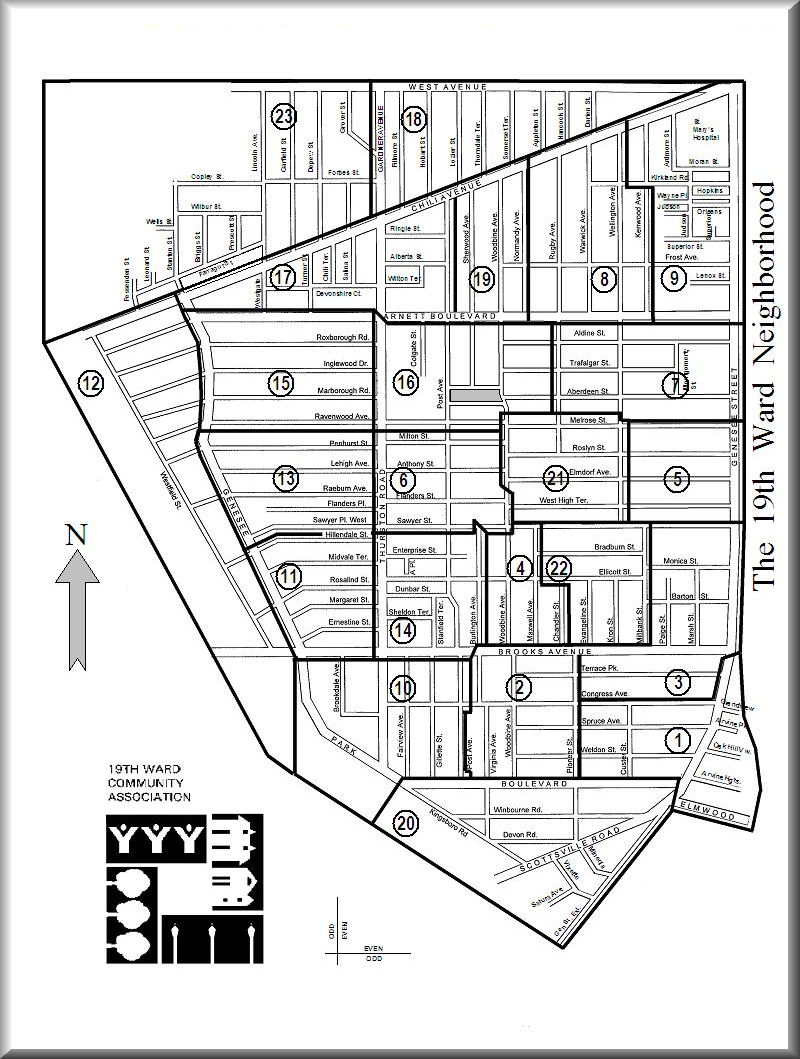 Hear what the 19th Ward is working on, what events we sponsor, and how we work together to continue to build a strong neighborhood. Share your ideas, questions, affirmations. What changes would you like to see in your neighborhood? What issues would you like the 19th Ward Community Association to focus on? What positive steps do you see being taken toward building community?
Membership is not time-consuming. It simply means you support our goals. You can also elect to receive the weekly e-mail, which is the best way to keep you up-to-date on local events. Go to http://19wca.org/get-involved/membership/ for more information.
We look forward to seeing you on November 9th @ 7 PM at 206 Melrose St. for this annual district meeting.
Feel free to call Jackie, the 19WCA Office Manager, at 328-6571, or Joanne DeMarl 748-2294 or jddemarle@frontiernet.net with questions or concerns.